Reverse image search, Whenever you search for anything on a search engine, you found various results in terms of information, image, etc. It is a useful feature because you get related images from various sources. After all, image SEO  has become important and necessary in today's era. But, can you imagine the reverse process? Suppose you have photographs, or images, or some graphs. Now you want to know the source of that image or you want to know more about it. Is it possible? The answer is Yes and it is done by reverse image search. Let's know more about Reverse image search.
What is Reverse Image Search?
Instead of using keywords search, search the image. You will get to know all the information about that image such as places where that image has used, the different sizes of the image used at various places, platforms where the image has uploaded, or the origin of the image.
Such a type of reverse image search gives you the list of results where the image has used. It is as the results after a keyword search. Thus, you can go through various sites to know more about images.
Now the question is how to perform a reverse image search? It can be performed on a laptop, or mobile, or iPhone. On various search engines such as google, bing, or any other tools, you can search by using images directly.
How To Use Google reverse image search in Desktop and Mobile ?
Reverse image search on Desktop
To search by using an image, go to image.google.com site. You can see the camera icon. There are 2 options: Upload an image and Paste the image URL. Either you can upload the downloaded image or you can copy the URL link where you have seen the image or just drag and drop the image you have.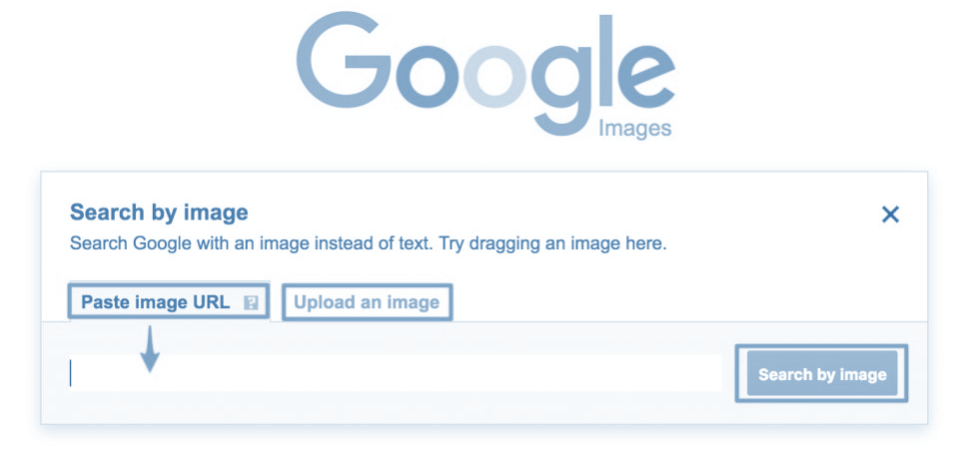 Reverse image search on mobile
In the case of mobile, you must have to request the desktop site on your device. To do this in chrome for iOS as well as android devices, go to the 3-dot menu, where you will find the option to request a desktop site. Thus, you will be able to upload or search images on mobile devices too.
Top 10 Tools used for Reverse Image Search
TinEye
Tineye is the top reverse image search engine. It helps you to find a source of images where it is available on the internet. In this platform, you can either upload images or search via URL. There is an upward arrow option to upload an image directly in front of the search box. It is used for marketers who want to know the images used by competitors. Also, many photographers, artists, and other content creators can use this platform. To know when others are uploading images, you can set the alarm.
Also, the Chrome extension is available for TinEye to make your work faster. Just right-click on the image and you can select search by using TinEye. It will make the process much faster.
Bing Image Search
Bing is one of the used search engines from Microsoft. Instead of using the name reverse search engine, Microsoft has used the name "Visual Search". To search via image, go to http://www.bing.com/images. You can see the camera icon and you can upload, or use the URL of an image, or drag it directly. In this method, you can take downloaded images, or you can either upload images from the drive or dropbox or you can take photos by using a camera or just upload the already downloaded image.
Yandex
Yandex is a search engine made by Russia. It allows you to upload images or you can upload them. There is an option of a filter to adjust the file size. Through this platform, duplicate image tracking becomes easy. It is a completely free reverse search engine and smooth in action. Also, it helps to identify all the sources such as websites, social media accounts where the image has used.
When you open Yandex, you can see a camera icon. After clicking on it, you will get the option to upload the image or you can use the URL of the image. Moreover, it is simple to operate.
Pinterest Visual Search
Pinterest visual search is the most unique free reverse image search platform. It is the most interesting and advanced tool developed in Nov 2015. You can search for similar images as pins. You just need to zoom the image and search for it. There is no need to search for a whole image which makes this platform more unique. By zooming the image, you can search for a particular or specific section of an image. Also, you will get results instantly. Mainly, you can use this platform on desktop as well as on Android and iOS devices. Moreover, it is useful for those marketers who would love images and want to know more about them.
Berify
Berify is a platform that provides similar results taken from google, Bing, and Yandex or from its own database. On this platform, you can search by uploading images that you can browse from your computer or drive. Also, it allows importing images from various platforms such as website links, sitemaps, Dropbox, etc. Thus, you will be able to see results after the reverse image search mechanism. Mainly, it helps to find duplicate and stolen images. You can set a notification alert for any of your images.
Getty Images
Getty Images is one of the advanced reverse image search engines. You can use keywords to find similar images. Also, it will provide you a list of auto-suggest results. Unlike other tools, it provides you the option of advanced filters. Hence, it will help you to get more exact and specific results easily. Also, you can upload images and search for desired results. It is a platform that provides results freely but with limited use. To enjoy this platform unlimited, you can purchase more features. Thus, to find an exact search within less time, you can use this platform.
Social Catfish
Social Catfish is an advanced reverse image search tool. It is a platform where we can search not only images but also names, email, phone number, etc. Mainly, it is used to find lost connections. You can search for a person by his image to find information about that person. Although it is a paid platform, it is very useful to verify people by collecting information from various social platforms.
PREPOSTSEO
PREPOSTSEO is a free reverse image search tool. It is used by many marketers and content creators. Other than reverse search, it also helps with features such as plagiarism checker, and word count. Although it is free to use, there are paid subscriptions to use advance search. Also, according to different filters, you can find an exact match to your image. Either search by using URL or just upload the image.
On this platform, searches are categorized into results from Google, Bing, and Yandex. Also, it provides results in the form of similar images and similar keywords.
Shutterstock
Shutterstock is one of the best reverse image search engines. There are around 350 million images available on their website. It provides you the option to upload images from your device. Also, it helps to find exact results because they have provided advanced filters.
They have paid plans to give more search attempts. Paid plans are more useful for those hungry marketers who are in search of the latest and more images.
RevIMG
RevIMG is also a reverse search image platform.  It allows you to upload an image to search or just paste a URL of the image. They claim that results are accurate, fast, flexible, and reliable.  To search more, you need paid plans which are useful for many content creators. It is a tool made in Italy.
After reading this article, you are ready to search images on various platforms to know the source and more information. If you are a marketer or content creator, must try these platforms. Try out once to become familiar with these platforms.
You can use any of the tool for reverse image search, i personally recommend google image search. it is very useful & use AI based technology.