Making unique content now has become a tough job. There are thousands of blogs and articles written on the same topic available on the internet. Finding unique and perfect content causes a struggle these days.
There are numerous content writing and proofreading applications, software, and websites that are used to write any type of content smartly.
You'll get to know, the Top 5 content writing and proofreading tools recommended by professionals for advanced writing.
How Do Content Writing Tools And Proofreading Tools Help Make Your Content Unique?
The content writing tools help you write error-free content, accurate sentence structure, and unplagiarized content.
The Proofreading tools help you confirm if there's any mistake or error and improve the quality of content.
In this way, you can have eye-catchy and attractive content for your websites and clients.
Top 5 Content Writing And Proofreading Tools:
Here are the top-notch tools for improving the quality of your content. By using these tools you'll be producing error-free content.
1. Grammarly
Grammarly is the most popular and appropriate tool recommended by professionals for writing spectacular content. It does not matter if you're a beginner or a professional writer. Anyone can use Grammarly for writing anything.
It can be a report, emails, memorandums, research writings, college essays, assignments, letters, books, case studies, etc.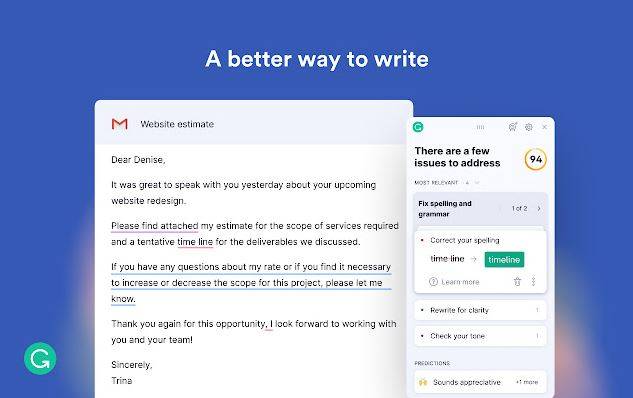 It helps you write almost everything in a very professional way.
Grammarly has now reached a standard where everyone uses almost any feature they provide. They have increased the availability of the tool which means now you can access it anywhere like through their Application, Chrome Extension, website, and keyboard as well;
Grammarly Application: Grammarly application can easily be installed on your phone to write anything, anywhere. You'll access the same features as websites on your smartphones.
Grammarly Chrome extension: You can also add the Grammarly Chrome Extension in your browser. So that you don't have to worry about if there's something wrong with your texts. It finds almost everything that is inaccurate on the page.
Grammarly Website: Grammarly's website allows you to create as many documents as you want. They are stored and you can manage them very smartly. It lets you access all the features while writing so that you don't miss anything correction.
Grammarly Keyboard: Grammarly Keyboard is another exceptional tool that when enabled lets you know the quality of content. It also gives you suggestions to improve the text then and there without going to the application or website.
2. Hemingway App
Hemingway is another one of the best tools known best for proofreading tool. It is more often used by website content writers and blog writers due to the smart techniques of improving the quality of content. It is the best available content editor online.
It helps you with spelling check and provide you with unlimited synonyms for your words.
It replaces your complex and difficult sentences with fluent sentences which are reader-friendly.
It gives you an option for a proper sentence structure that improves the quality of content.
It identifies all the errors effortlessly providing the solutions to the errors at the same time.
It not only improves the content quality but also helps you generate optimized content for your website to engage more traffic on your page.
It eliminates the repetitive words from your content as they impact the SEO of the content.
3. Plagiarism Checker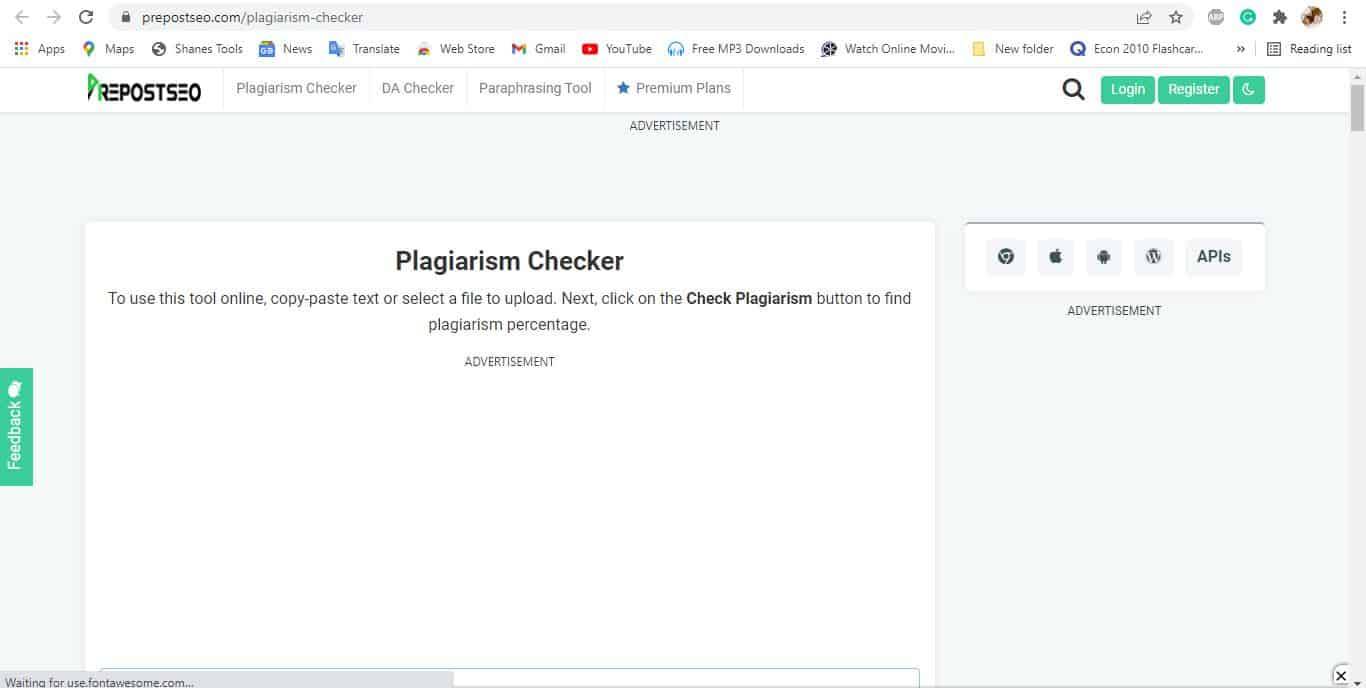 Writing high-quality content isn't the only thing that is required for better engagement. There are other techniques as well which need to be followed.
Plagiarized content is a kind of disease that can affect the life of websites. It is a virus that ruins the credibility of your websites.
It is really important to perform a QEC of your content twice or thrice a month to know what and where's going wrong to rank your website higher.
You can use the plagiarism percentage checker to know the piece of plagiarized content. The plagiarism checker search for any copied content you might have in your content.
It supports multiple languages like French, Spanish, and so many other languages as well.
It provides you with proper results with sources and percentages.
The plagiarism report generation option is also available in this tool.
4. Citation Generator
Another important tool that is recommended for use in research, studies, and reports is the
citation generator. To make the content plagiarism free the citations are added.
Citation generators allow you to generate citation genuinely
It helps you cite sources in three different styles that are MLA, APA, and CHICAGO.
They use the most popular citation style for citing references.
You can access this tool free of cost by just creating an account on the website.
Why Cite Sources?
No matter, which method you're using always keep in mind to cite the sources if you ever using anyone's content that doesn't belong to you. It is necessary to cite the references and sources to give the credits to the owners.
5. Evernote
Evernote is one of the top best content managing tools that can do wonders for your content. It not only helps you write high-quality content but also ease your tasks by managing them accordingly.
You can connect to your clients through this tool and come up with unique solutions.
It is a reliable tool that provides you access to numerous features like managing meetings, writing ideas, assorting projects, and much more.
You can work anywhere as it lets you keep your important notes with you anytime with a single tap.
Conclusion
Content writing tools have become an essential element of a writer's life. These are the Top 5 Professionally Recommended Content Writing and Proofreading Tools. These tools assist you in skillfully managing and creating content.
In terms of writing, the tools make our lives easier. One can make several errors that can lead to problems with their writing.
However, by using the tools, errors can be resolved before they occur. It makes your work more efficient and saves you time.