The very first question you need to ask, when you hear or see the phrase "Slider Revolution WordPress Plugin" that, is it really good to make visual appealing website?, The response to such question in this review will provide you a clear explanation that you would be seeking for. Because you are at the right place to get explanations you want. so let's continue with this Slider Revolution Review.
However, Slider Revolution is rare to so many people. And it is not an alarming thing. Therefore, don't feel discourage if you are part of those who don't know what it is. It enables the users to create wonderful visuals on their WordPress website. This can be done in a simple and  easy steps. Here we explain you how easy is to use it on your websites for creating good looking website. Thousands of users already started using slider Revolution on their websites Just in order to revolutionize blog websites.
Benefits with Slider Revolution WordPress Plugin
What Is A Slider Revolution?
Slider Revolution is a universal WordPress plugin that aids beginners and semiprofessional developers to surprise their clients with a high quality website layout. With slider revolution, you will be able to create special responsive sliders. And it has several animation effects such as text and images. Moreover, it has a lot of things you never thought. Secondly, Slider Revolution is also an intelligent responsive slider plugin. It helps users to beautifully display the contents of their websites. Be it is a Slider, carousel, or even the whole front page of your site. Likewise, you will be telling your clients direct information all at once without any stress.
Best Thing About Slider Revolution
The features are many and has its own advantages. The free object library contains background images, font icons, SVG and transparent PNG objects. Which assists you build professional sliders and front pages. The drag -and- drop builder, helps you to create slides visually in an easy way. Therefore even if you are Amateur Blogger without a primary coding knowledge, you can create a professional and beautiful slides. Also, you further have supervision over all the components of your sliders. You need not to build the slider from the beginning. Just select a template you want and replace the words and images. Options to choose from include standard sliders, hero scenes, and carousel sliders. Also, it has slider layout options. And it's very valuable to understand the functions of each feature for better performance 
Uniqueness Of Slider Revolution
Slider Revolution has an outstanding WordPress integration. It is highly able of displaying images, videos, posts or products from platforms. Such as Flick, Instagram, Twitter, Facebook, YouTube, Video, and woo commerce. Also, it has a very good media support. You can add text links, images, or video to make your slides attentions grabbing. 
Why Slider Revolution Is The Best Word Press Plugin?
In the congested online platform. Sites are always fighting for readers and viewers attention. New information is released every second, Therefore only setting images, text, and videos on your website is not enough to build a web presence. How you explain your story. And how you distribute the content of your ideas matters. That's where the Slider Revolution plugin comes to assist users tell  their stories. 
How Secured Is Slider Revolution?
It is  remarkable in terms of security. Due to its perfect periodic security audits of the plugin, that are performed by a third – party company. Also, it's a hundred percent user friendly and helpful.
Slider Revolution can be set with fast loading website feature to  load files only when it's needed. And it loads code files automatically scaled with needful features.  And of course it also has SEO optimization options. To make your site SEO- friendly.
Furthermore, it has perfect documentation. Which includes amounts of tutorials and screenshots on their website. And above all, video tutorials, that allows users with little technical knowledge. To create fully -functional slides. Product support, similarly is there. Also, includes bug fixes and troubleshooting. when the plugin doesn't work as it should.
How To Use Slider Revolution WordPress Plugin
Slider Revolution turns it simple for you to build custom sliders. Just by putting in choices for about everything. Select your slide delay, navigation arrows, custom fonts, add parallax backgrounds and slider location. Also, add media layers, insert buttons and select slide transitions. And also, further all using the drop – down menus for the whole plugin.
On top of that, with Slider Revolution you can customize almost everything you wish to. Furthermore, save your own presets to establish reusing font styles, slide transitions, and  layer animations.
Here is Step by Step Video Tutorial to Use Slider Revolution
How To Set Up A First Slider
After installation and activation of the plugin, a user would be brought to the Slider Revolution. » Slider Revolution menu screen.
For you to start building your first slider, click on the New Slider link. Then, select the type of content you want to display in your slider. You can select from posts, images, social media, etc.
To create an image slider, select Default Slider.
In stage 2, compute your slider's name and a short code to use.
You must complete Step 2 first and click save before adding your images or doing anything else, or your settings will be lost.
If you mistakenly click somewhere else without computing a title first and saving. All your selected settings will be deleted and  will have to have to compute  them again.
After saving, you'll be sent to another page. Don't bother; you can go back and edit the different settings later if you want. Hence, in the Slide Editor, there's already a slide added for you. But it's empty and has nothing in it.
Choose Main / Background Image to develop an image to this slide. Then click Change Image to upload or choose an image from your media library.
You can add additional images by clicking Add Slide at the top of the page. To display your slider, just use the short code shown on the settings page.
Why You Should Purchase Slider Revolution?
Slider Revolution is the best option for users who want the best in premium slider plugin that arrives under funding.
As earlier stated, with Slider Revolution, you get all features out of the box. There is no need to install any addons. However, this also implies that your interface will be bloated with  various shunned choices. There's a bit of learning angle to build your sliders with Slider Revolution.
The plugin's always been managed and updated since 2012. Therefore, if you're looking for a reliable WordPress slider plugin, all you need is to give Slider Revolution a try.
Many users give Slider Revolution 4 out of 5 stars. While in the other hand, others give it a straight five stars.
Why Should You Use Slider Revolution WordPress Plugin?
Vastly, WordPress themes don't have inbuilt slideshows or featured posts sections in its templates. Mostly, a user  has to pay a web developer to add such features to their designed website . But, by using WordPress, a user can utilize a plugin to get that job done.
How To Install Slider Revolution
After purchasing Slider Revolution from here, you can download the plugin file.
This file comes packed with all the example sliders files along with the plugin.
A user have to unzip this file and find the plugin zip file "revolution slider. zip" and upload it from the WordPress dashboard.
Migrate to your WordPress admin panel and open the Plugins. Go to add New plugin. Click on the Upload Plugin button and browse your local computer to find. Choose the Revolution slider zip file and click the Install Now button.
Once the installation is done, go to the Slider Revolution page on your WordPress dashboard. And personalize the plugin to enjoy automatic plugin updates. And also to admit a set of premium slider templates.
Alternatives Of Slider Revolution
Below are some alternatives of Slider Revolution Plugin that you can use if are not getting features that you want.
Conclusion Of Slider Revolution WordPress Plugin
Finally, a Slider Revolution is one of the finest slider plugins in the market. It is manageable to use. Therefore, you don't have to understand coding. And lastly, it has tons of available features. Moreover, the free add-on is highly cheap.
At last, If you have it on your website so that your clients and viewers get engaged with your content.
Slider Revolution WordPress Plugin Review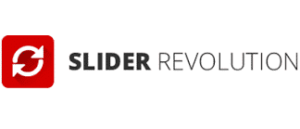 Name: Slider Revolution WordPress Plugin
Description: Slider Revolution WordPress Plugin is the one of the best & reliable WordPress plugin to create stunning website.
Offer price: Check Website
Currency: $
Operating System: All Supported
Application Category: WordPress Plugin
Author: Shubham Mishra
Product: Slider Revolution WordPress Plugin
Slider Revolution WordPress Plugin is the ideal choice for those looking for all-in-one, premium plugin to design website. Similar to the WordPress pages builder you are able to design every slide visually with drag-and-drop feature. This provides plenty of options for designing complicated websites. Slider Revolution is without doubt one of the top WordPress slider plugins. We highly recommend it to users searching for an effective slider plugin.
Features

Usability

Accessibility

Price
Pros
Easy to integrate with WordPress
Fast loading design
Money Back Policy if you don't like product
Customer support is available
Cons
Limited Time Discount Offer
Pricy for some people